This year I set 6 eggs which my friend gave me. Cochin bantams
5 came out, number 6 died while trying to come out....on the 10th of april.
This was one day old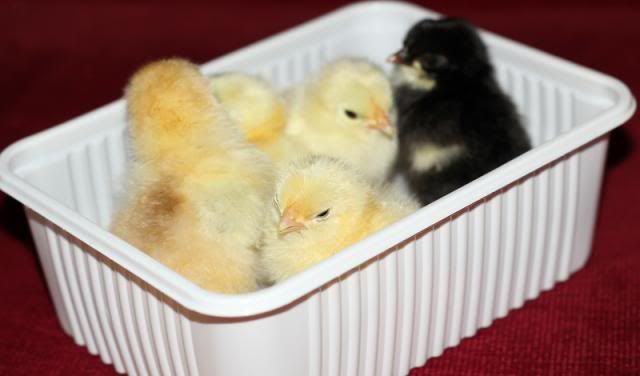 One week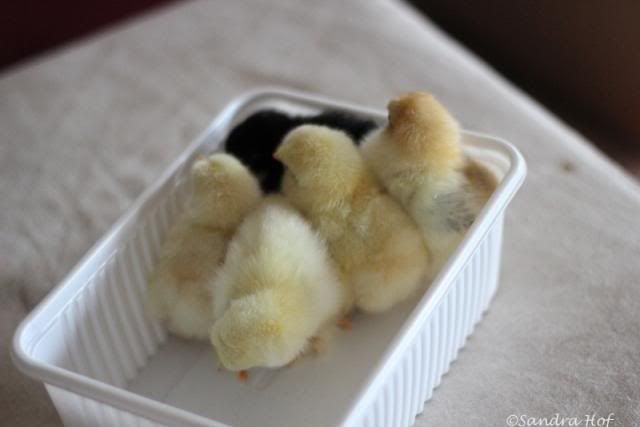 Two weeks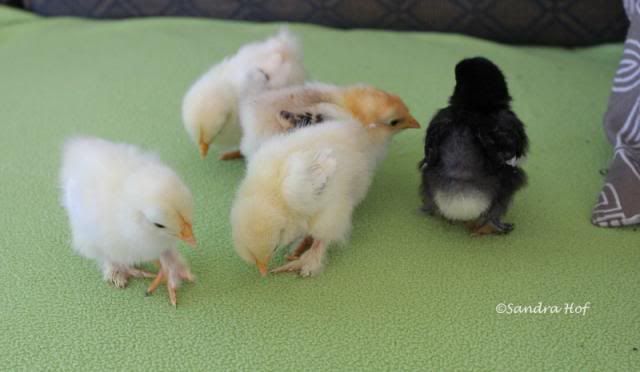 Three weeks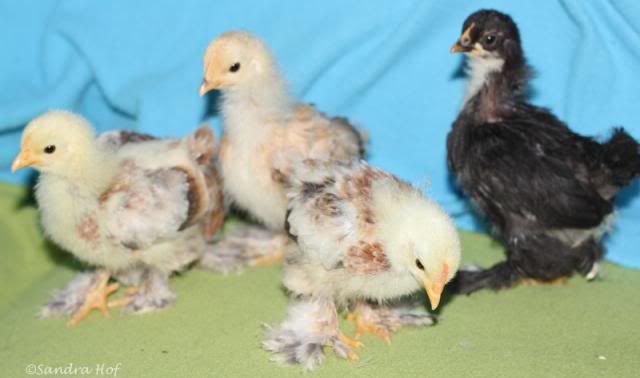 I don't have one at four weeks but this is week five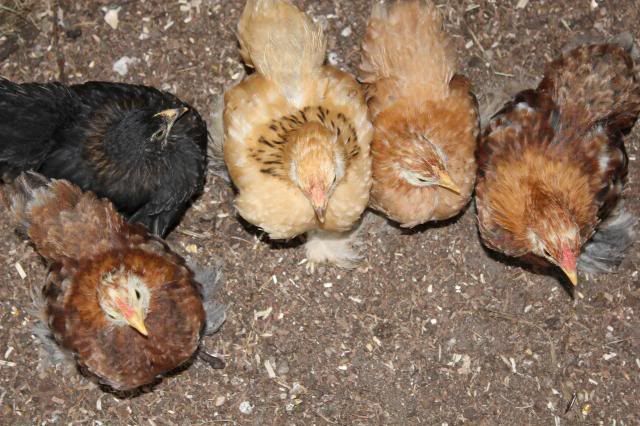 They don't sit still anymore,don't go under the light, they are already in their coop + run and they love it!