The Bielefelder Kennhuhn is a relatively new chicken breed, being first bred in 1970 in the German town of Bielefeld. The Kennhuhn part of the name comes from it's colour, which in the german language is called Kennfarbig. In English it's called cuckoo red partridge.
These birds are an excellent duel purpose breed, with the cocks weighing in around 3-4kg and the hens 2.5-3.25kg, so they're large fowl. They also lay around 160 to 200 light brown eggs a year. They're also grow quickly.
They're very docile and are easy to tame, they're a good breed for children.
They cope well in confinement but are happier in a large run. They don't tend to scratch up the grass as much as other clean legged birds, and will instead nip the tops of the grass.
The chicks are easy to sex from their markings as day old chicks.
Here are some pics...
young cockerel 15 weeks old
Same cockerel at 22 weeks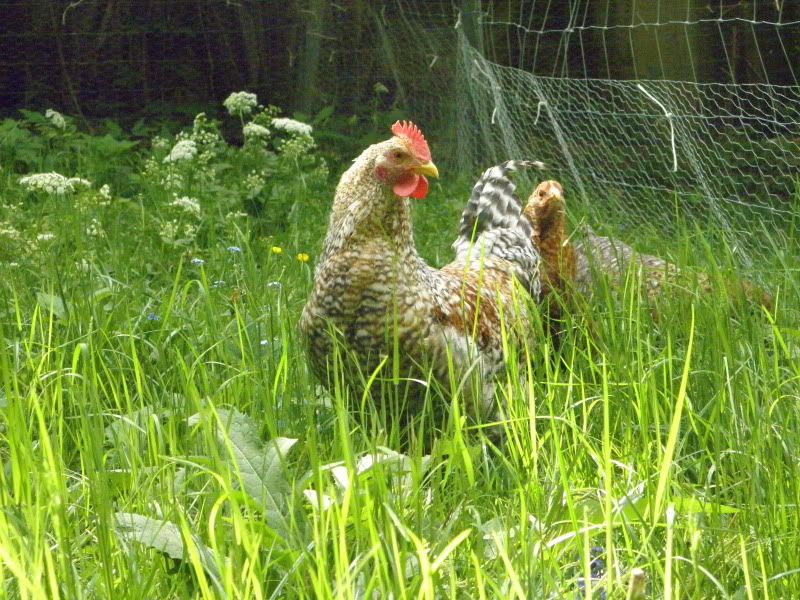 Some pullets around 21 weeks old, cockerel in the middle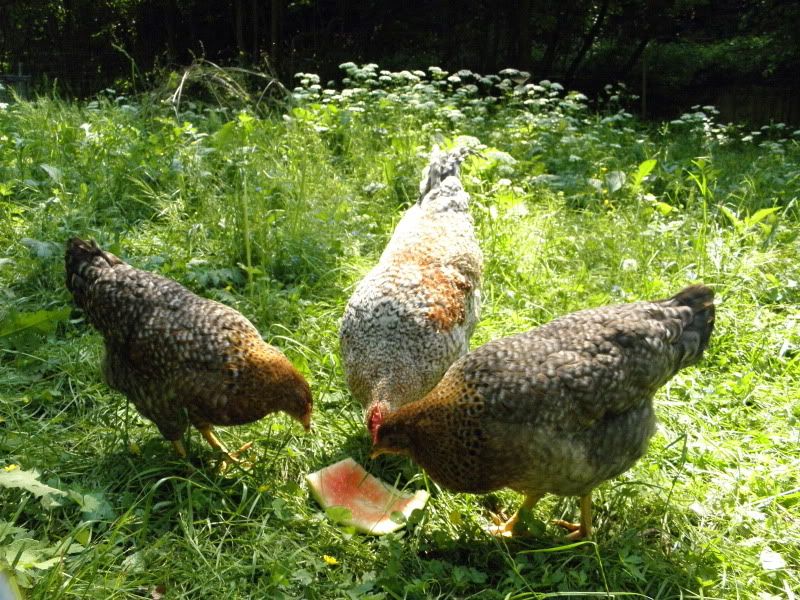 Close ups
Young cockerel 22 weeks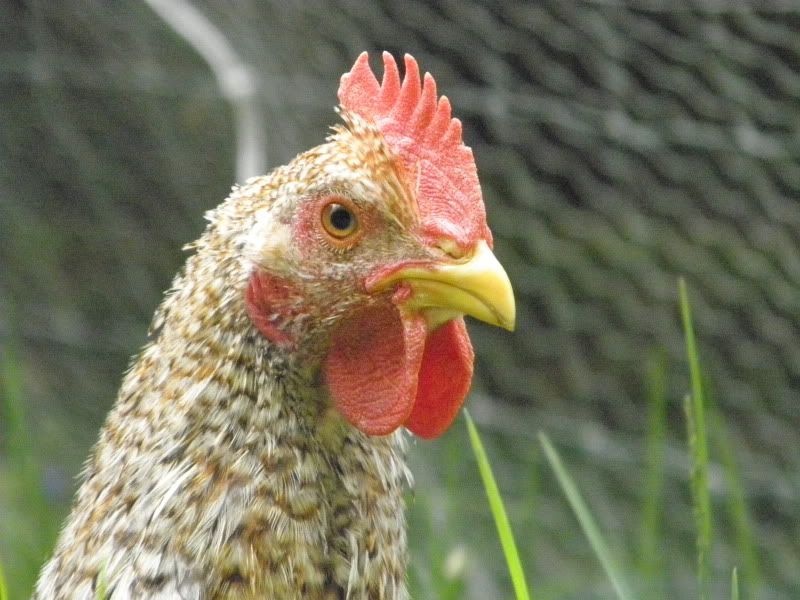 21 week pullet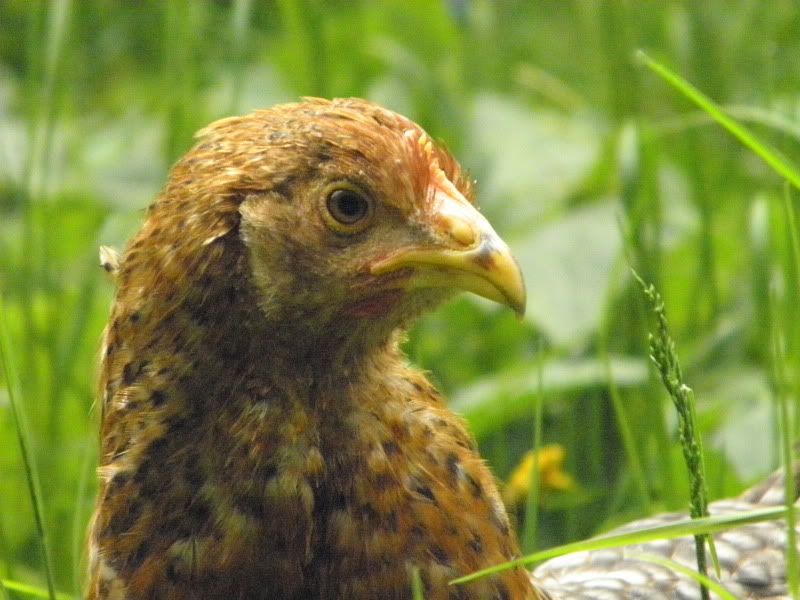 Anyone have any more pics? Maybe chicks or juveniles?