Thought you might like to see an update photo of Priscilla!
She and Georgina (Maran Cuivee) are both settling in well! Georgina is laying the most gorgeous very dark brown shelled eggs! I think Priscilla may have layed her first egg today!!!!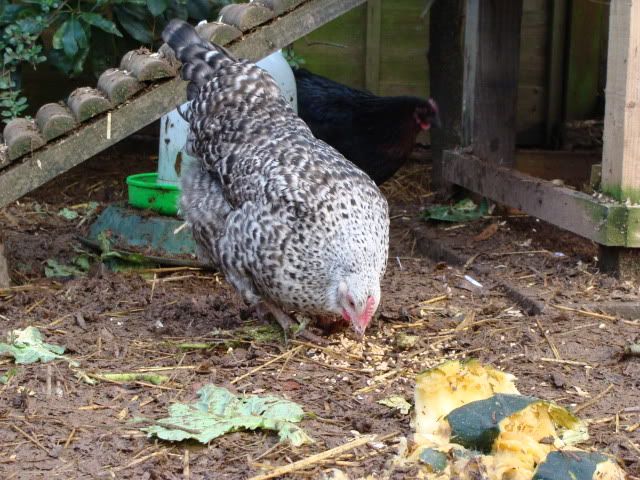 This is a picture of both of them!